(Our Tech Blog)
Good afternoon loyal blog readers of this
blog technology
. In writing this article, I am still in pain. hehehe, like a few days ago. But still, I would not miss to update the article on this blog.
Okay, enough Down to brass tacks, in this paper I will discuss about the revolution of the xbox. There are no know the xbox? Maybe in a developing country like Indonesia, this gaming console is not known. Because in Indonesia, a
Playstation
dominating the market of this country.
However, in other countries. Console gaming is quite popular. Xbox is a sixth generation game console. And first released in 2001 in America and in 2002 in Japan. To date in 2011 the Xbox had a revolution as much as 2 times. That is the newest version is the Xbox 360.
Let us see together what interesting features are there in the first and second-generation Xbox:
1. XBOX
Like quoted from
whatconsole
, Microsoft's first serious games-only solution claims to blow away the Sony Playstation 2 and was released for under £300. The Xbox always had a good chance of competing as it has better graphics provided by nVidia famous for its GeForce graphics cards sold for PCs. The Sega Dreamcast was the first console to feature PC-like components and PC code-like OS system and an old PowerVR graphics as used by a few people years ago.
The Xbox runs at 733 MHz, which is twice the speed of the PlayStation's graphics and aims to do 150 to 200 million polygons per sec compared to 66 million or so that the Playstation 2 can realistically do. The Xbox also has DVD playback if you buy the additional unit and should include at least a 6 GB hard drive to speed things up.
Microsoft also claim that 60% of the games will be made by themselves which is relatively high, and although it may help them in dominating the world, Microsoft do not make the best games for the PC, but companies like Electronic Arts do! There are a lot of on-going costs associated with the Xbox, including game prices and the DVD function explained above. Also the games are not as good as we would have liked, apart from Halo.
VERDICT
The Xbox was a successful introduction to the console market for Microsoft. It had successfully implemented a reliable online system and was a very good alternative to the PS2, but a little too late to make a massive dent in Sony's sales.
XBOX SPECS

CPU

Intel Pentium III

CLOCK SPEED

733 MHz

RAM

64 MB

AUDIO

64-bit

HARD DRIVE

8 GB

DVD DRIVE

2x-5x

MAX RESOLUTION

1920 x 1080 pixels
TOP GAMES
Halo: Combat Evolved
Hunter: The Reckoning
Splinter Cell
Tom Clancy's Ghost Recon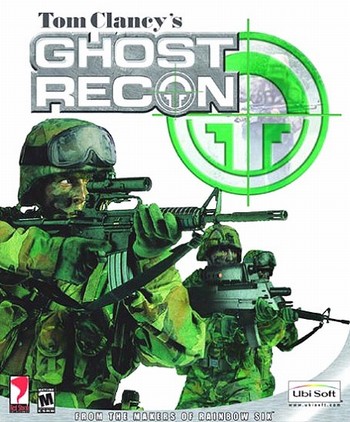 Project Gotham Racing 2
Okay, I will discuss the most recent console output from Microsoft. Like quoted from
godofshadow
During this time all the consoles always use the controller as input media in playing games, but just one console maker that had the idea to create a console is in use without using a controller, but uses a motion sensor. Console is the latest output from Microsft and the series continued from the Xbox 360, the name of the Xbox console this Christmas. Christmas is actually an add on or an additional tool in the form of a camera sensor for the Xbox 360.
Systems used in Christmas utilize gestures as input various commands, so the console is no longer necessary to use a controller. In addition without using a controller, also Christmas displays features that never existed in any other console, such as voice recognition, capable mengscan various objects, and Christmas is also equipped with the ability to play movies and do video calling. Xbox spec of Christmas are as follows:
GPU
GPU Shader Model 5 is equipped with 32 MB of RDRAM memory, 600 MHz clock rate and is capable of producing the display 1080 p.
CPU
Using a 6-core CPU.
Memory
Being a previous 1024 MB of 512 MB, type GDDR memorynya changed from 3 to GDDR 5.
Storage & Connectivity
Using the SSD (Solid State Drive) 2.5-inch with a capacity of 32 GB, DVD optical use
Further development on the Xbox is as follows:
Microsoft will release Xbox Portable
Thus it is said Shane Kim, corporate vice president of Microsoft in one interview:
Sooner or later, Microsoft will likely release a portable Xbox, game console that can be taken and played anywhere.
"For us, it's only a matter time of day. Because, if we pursue opportunities in mobile or handheld devices, we do not have the resources and ability to do something such as Project Christmas, "said Kim as released Kikizo.com site.
Christmas is a Microsoft research project that mengembangakn game control technology with body movements. This technology will soon be applied in the XBox. In addition, it also further developed XBox Live that allows purchase and download games via the online service.
Kim is one of the party responsible for the XBox development program that Microsoft's current focus on the experience in the living room (living room experience). In this case the mobile device that is lightweight and can be grasped one of the supporters.
In a competitive portable gaming console, so far Sony has PSP Portable products. Nintendo also has a Nintendo DS Lite. As for the portablenya, Microsoft has developed Microsoft's Zune music player. (Compass).
Here are the specs of the Xbox Portable:
ARM CPU is at 600-900MHz
ATI GPU at 200-300MHz
300-600MHz 128MB DDR2 RAM
Internal Storage (8-16GB Flash or 40-120GB HDD)
3.5-4.5 "16:9 Widescreen Display (480 × 270 or 640 × 360)
Directional Control, Buttons
WiFi (LAN) and WiMAX (WAN)
In addition to the Xbox Portable, Xbox also comes with several different bundle with a superb specification, the following is an Xbox bundle that already exist:
Bundle Xbox 360 ° Resident Evil 5
The company Capcom and Microsoft have joined forces to offer a special edition of Resident Evil 5 Xbox 360 °.
Xbox 360 Bundle with Resident Evil 5 will be something big for Microsoft. Demo bundle will attend first to the XBOX Live and reportedly will soon be launched Xbox 360 Bundle with Resident Evil 5.
Are included in the package bundle:
Xbox 360 Red
Red Control Pad
Resident Evil 5
Resident Evil 5 themed NXE
Coupon Download Super Street Fighter II Turbo HD
This bundle will come, and seemed to have great packaging. But unfortunately there is no information about price or size of the hard disk, even if no hard drive, do not have availability information, or any official photo images.
Products Elite Xbox 360 ° which contains the Halo 3 and Fable 2 are in bandrol with a price of 400 USD.
For fans of Xbox 360 games, there is a new dating news about Xbox, namely:
It was reported that currently Microsoft is preparing shipping Xbox 360 Elite product more attractive. One package containing the product are included Halo 3 and Fable 2 which cost about 400 USD, or about 4.8 million dollars.
A few months ago Microsoft is considering the stages of standard products with emphasis on its Elite model "Limited Edition" it is. However, some time ago reported on the fall of prices of existing gaming console and it's not exactly described. Meanwhile, as the price of the PS3 is around 400 USD only, has been kicked off the American public before the holidays last year 2007 (or the occurrence itself occurs around October 2007), while for the PS2 is worth the price of 100 USD just been frustrating for 2 years fully in terms of marketing.
Shooting Game Microsoft Xbox Live for Windows Mobile is bundled on the headset.
Microsoft seems very optimistic company targeting the gaming market. Reportedly optimism that ultimately encourages parties to prepare for Microsoft's Xbox Live games to run on Windows Mobile-based phones.
"We require a Principle Program Manager who can help drive platform and Xbox Live in order to bring the game to run properly on Windows Mobile." According to the ads that appear in Mobile Techworld.
"This person will focus particularly on what makes this game really lived through the integration of avatars, social integration and also experimental multi-screen."
According to Ian Paul of PC World, Mobile Xbox console will be matched with the concept of Three Screen Microsoft that many have praised.
"Xbox Live will be very supportive of this new Xbox Live Anywhere program was first announced at the E3 conference in the year 2006. The goal is to make the game lovers can share experience between playing games using a computer or mobile device, "explained Paul.
"There are many ways to look at the Xbox Live friends list on our cell phones. But this sounds a step further, especially with the mention of experimental multi-screen, "according to Nick Chester.
"Connecting Xbox 360 to your mobile device You can allow for some interesting experiences, but do not forget, this has been done before. Nintendo had already been carrying the device Game Boy Advance and GameCube, which is the mobile gaming device ever before. "
Xbox 360 has the best FPS.
One Microsoft executive has reportedly claimed that the Xbox 360 offers the best FPS games. The spokesman has also confirmed that the Xbox 360 gaming console will still be favored by gamers around the world.
"Xbox has the best games. There are games that are best in there ", like what the European Xbox Live general manager Jerry Johnson told VideoGamer in a recent interview. "You'll start to see us, though, do things broader marketing and begin to reveal some things that are more rounded."
However, Microsoft's latest claims about the Xbox 360 which was greeted with skepticism Jim Sterling of Destructoid.
"I would say that, in the past, Microsoft's best game output comments are true. At the time of writing, however, I have to go back to the corner of the PS3 and it can be said, indeed, the Xbox 360 exclusive is not much action lately, "Srerling opinion.
"This year alone, Sony has a game Killzone 2, Uncharted 2, critter Crunch, Infamous, Demon's Souls, all sorts of exclusive loved ones. I can really only think of Halo Wars and Halo 3: ODST for the Xbox 360 this year. Oh, and do not forget next year: Heavy Rain, God of War III and MAG all of which look very amazing to me. "
Xbox 360 ° newest currently bundled with Wireless Controller Game Pack.
In the newest generation now, the Xbox 360 Elite already bundled with Lego Batman and Pure, when we already have an Xbox 360, certainly not complete if you do not have the latest wireless controller, where you can play Geometry Wars: Retro Evolved 2, Lumines Live, Bomberman Live and Ms. Pac-Man with the additional cost of 60 USD or about 600 thousand dollars only. Whereas if you have an Xbox 360 bundle for the latest you have to spend for 299 USD, or around 3 million rupiah.
According to the news that developed in the current version of the latest Xbox bundle could we have counted in November 2009 which was equipped with a wireless controller, too. So if we are interested in having them, please save from now to have it. Hehehehe ....
This device merupaka latest Xbox, Xbox 360 has joined with GameStop to design a limited edition exclusive Wireless Controller will be on the market.
The device comes with a Play & Charge Kit, the controller features the latest design-treated carbon fiber black with red accents. Controler device will be sold exclusively at GameStop, EB Games and retailer Micromania in the United States, Canada, France, Italy, Germany, Portugal, Spain, Ireland, Denmark, Finland, Austria, Switzerland, Norway, Sweden, Australia and New Zealand.
Priced retail price will be $ 69.99, or about 700 thousand dollars. And you can place your pre-orders start now. Good luck.